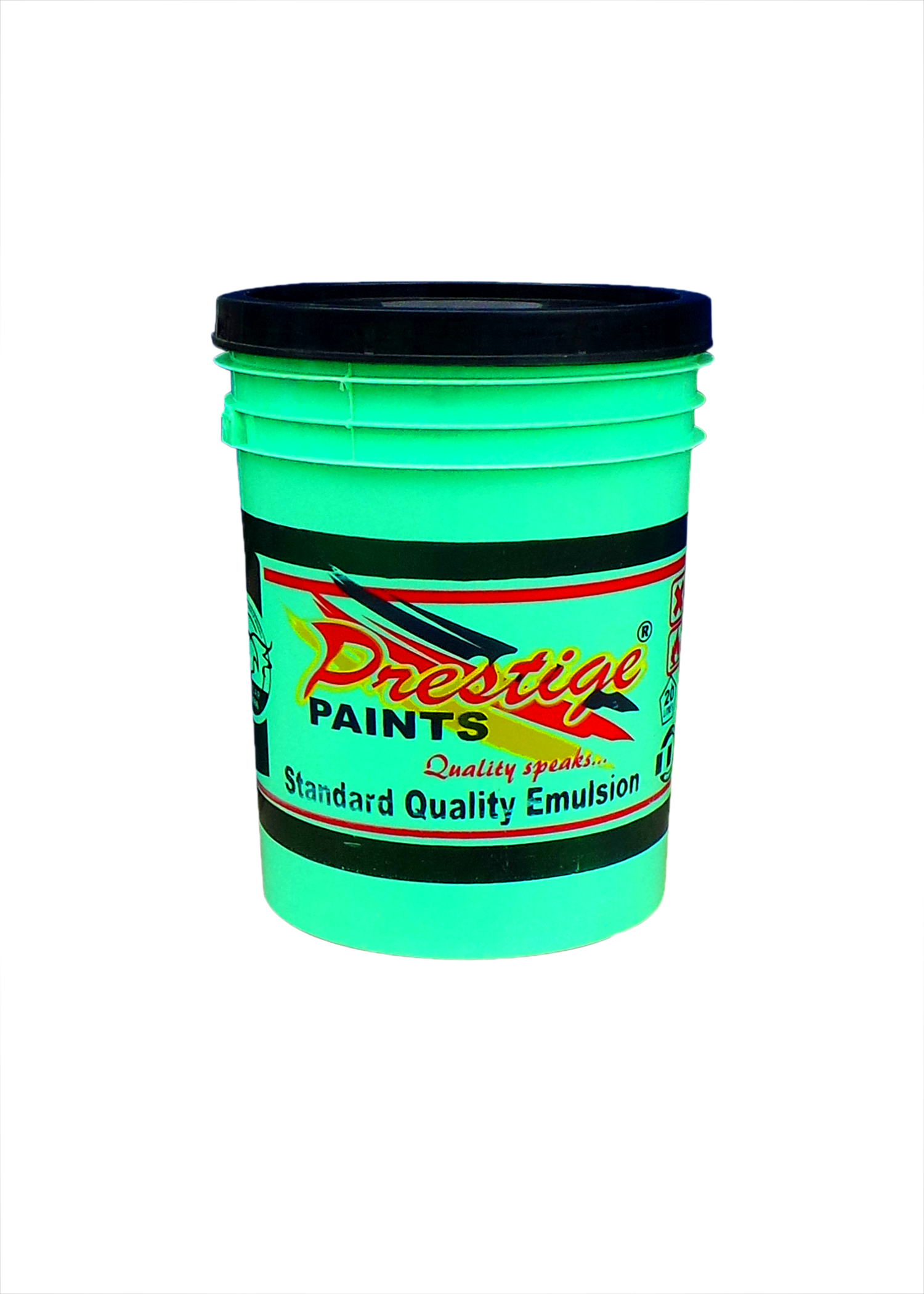 Prestige high quality emulsion is a standard emulsion well formulated for interior and exterior use. It can be applied over a wide range of substrates.
Features
Color: Available in a variety of colors
Pack Size: 4 litres and 20 litres
Spreading Rate: However varies with application and porosity of substrate
Coverage: 11.0M²/L
Drying Time: 45 minutes
Touch Drying: 15 minutes
Recoat: 1 hour 30 minutes
Finish: Matt
Chemical Resistance: Moderate Alkali resistance.